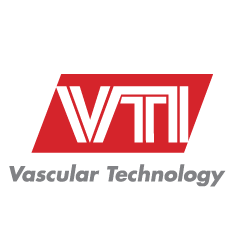 Vascular Technology Inc.
Dopplers
Vascular Technology Inc. is a leading diversified medical equipment firm specialising in the development, manufacture, and sale of surgical devices such as Intraoperative Doppler Systems, Oxygen Monitors, and Surgical Suction Devices — all specific to the critical care areas of hospitals including Microvascular Surgery, Urology, Vascular Surgery, and GI Endoscopic specialties.
Surgeons who have a need to interrogate larger vessels in general and vascular surgery procedures use the 8 MHz Surgical Doppler System. This audio blood flow detector allows for real-time, intraoperative assessment of vessels in a wide variety of surgical specialties.
Disposable Doppler Probes: VTI's single patient use Doppler Probes are ready to verify technical results, even in your most challenging cases. It's an advantage that's usually unattainable with common transcutaneous Doppler devices.
Surgical Procedures
A/V Fistula
A/V Shunt
Bypass Graft
Carotid Endarterectomy
Doppler Uses
Determines patency of fistula, shunt, or vessel
Verifies technical results of anastamoses
Locates grafts and obscured vessels embedded in scar tissue
The VTI 8 MHz Doppler System's powerful operating frequency delivers a signal depth suitable for both transcutaneous and intraoperative applications.
Contact us if you would like further information on Vascular Technology Dopplers or view more of our Surgical product range.
---